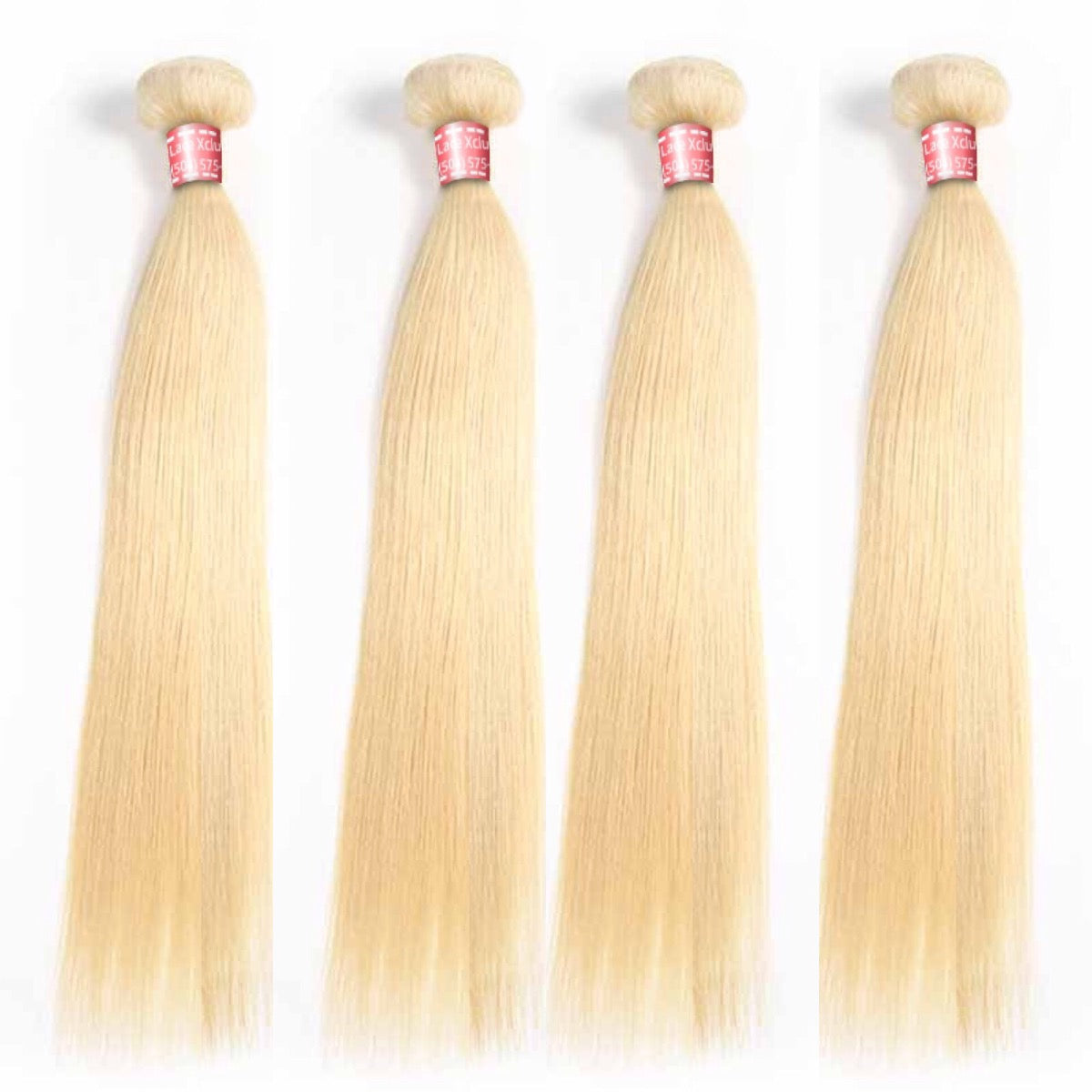 Quadruple Quarry Virgin European Natural Texture Hair (4 Bundles)
Sale price
$400.00
Regular price
Lace Xclusive's Virgin European Hair is genuine, raw unprocessed virgin hair thatis the most expensive and scarce hair on the market. Most of our imported European hair is naturally straight or has a light wave pattern. Nevertheless, both types can be flat ironed for an ultra sleek straight look. Most European hair comes in shades of blonde. Like all of our virgin hair, this gorgeous authentic hair has not been mixed with synthetic hair fibers or hair from different origins. Hair is double drawn with cuticles intact to prevent tangling and shedding problems that are common in low quality non-remy hair.

Country of Origin: Russia or Ukraine
Hair Texture: Straight
Virgin Hair: Yes
Weight: 100 grams (3.5oz) per bundle
Color: Blonde
Bundles Included: 4
Styling: 2 to 3 bundles needed for full weave depending on the length of hair and volume desired
COLOR DISCLAIMER -- Please be reminded that VIRGIN hair only comes in NATURAL hair colors (mainly a blackish brown color) which means it may need to be dyed and/or cut, and styled to meet your personal preference. 
Please note: The size of the hair weft varies from bundle to bundle. Some bundles may appear larger than others because of the density of the hair on the weft. For Styling Purposes, 2 to 3 bundles are needed for a full install depending on the length of hair and volume desired. Please consult with a licensed professional stylist to determine the amount of hair necessary to achieve your desired look.