Blog Posts
The TRUTH About Virgin Hair: The difference between Virgin hair and Remy hair
by Brittany Penn on Aug 28, 2022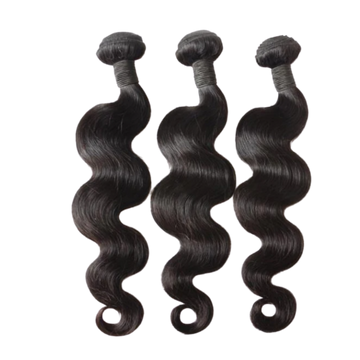 Stop Being Fooled & Educate Yourself!
Have You ever seen a Brazilian Person with "PERFECT S-Shaped Hair"?!?!

WE DIDN'T THINK SO!!
Purchase Authentic Top Quality Raw Unprocessed Virgin Hair for an UNBEATABLE Price
We Are Conveniently Located in New Orleans for Pickup Today
We import Authentic VIRGIN UNPROCESSED hair from all over the World [INDIAN, BRAZILIAN, MONGOLIAN, PERUVIAN, MALAYSIAN, BURMESE, CAMBODIAN]

Call or Text (504) 575-2178 or Call Toll-Free (866) 491-2720 to Purchase Authentic UNPROCESSED Virgin Hair Today
It has come to our attention that many are re-selling low grade Processed CHINESE hair passing it off as VIRGIN hair
PROCESSED Chinese Hair is equivalent to the "Remy" hair sold in Beauty Stores and will NOT last very long. PROCESSED Wavy Hair is easy to distinguish because of the perfect S-Shape it makes

  If the hair is in a Perfect S-Shape….9 times out of 10 it is NOT virgin hair and has undergone extensive PROCESSING to make it look that way
Don't be tricked by imitators re-selling beauty store hair as VIRGIN hair because it is NOT the same
Lace Xclusive Provides THE Best Authentic Virgin Remy in the City GUARANTEED
This is what Wavy RAW UNPROCESSED VIRGIN HAIR is supposed to look like
Why Purchase from us?
All of our hair is 100% RAW UNPROCESSED VIRGIN HAIR. Which means that this hair has never been processed. The hair is in its most purest naturalist state and you must color it, cut ends, cut to style to match your hair. Hair comes in whatever color it comes off the donor. Which is similar to natural black or natural brown. It is cut off the donor as a ponytail then sewn onto the weft with cuticles intact to prevent tangling and shedding. There might be variations from bundle to bundle and no two bundles will ever be the same because it is not MANUFACTURED to look the same as PROCESSED beauty store hair does. Hair is guaranteed to last years if treated as your own
Some Helpful Tips to Distinguish Authentic VIRGIN hair from PROCESSED Hair
Virgin Hair only comes in natural hair color (NO person is born with JET Black hair so if the hair is Jet Black it HAS been processed)
∙Virgin Hair is either cut from a ponytail or Shaved from the scalp (There is no way possible that a person with wavy hair forms a perfect S shape)
∙Most bundles of Virgin hair is from a different donor, so no two bundles will ever be exactly the same (If all bundles look exactly the same, the hair has been processed to look like that)
∙Authentic raw unprocessed virgin hair, mainly Brazilian is a very low luster hair which allows it to blend which most African American hair (PROCESSED hair is extremely shiny, because it is coated with a silicon based which allows for the hair to look and appear perfect. Once that silicon is washed off the hair becomes UNUSABLE)
∙All Virgin hair is able to be dyed ANY color...even with box dye (If the hair does not dye at all it is DEFINITELY not Virgin Hair)
∙Authentic Virgin Hair will not fall apart or become frizzy and tangled once it is dyed (If the hair changes texture/form, becomes frizzy or tangles severely after dyeing it is NOT virgin hair)
∙If you try to dye the hair blonde and it goes Greenish/gray, it is NOT virgin hair
∙Virgin hair may come with gray hairs, a few split ends etc but that is NORMAL considering it came directly from someone's head (For example if a 24" bundle looks completely perfect with no split ends or gray hairs something is wrong)
∙Authentic raw unprocessed virgin hair has a weird human smell to it because it came from an actual human (If the hair smells like plastic or has that store-bought new smell, there is a strong possibility it is not Virgin hair)
∙If the hair did not come directly from the country it is named after, then it's probably NOT virgin hair. (i.e We import our Mongolian hair directly from Mongolia)
Some of Lace Xclusive's Customers→
When making a major purchase, please ASK questions. Ask as many questions as possible.
We are also connected with many LICENSED cosmetologist all over New Orleans, Baton Rouge, Slidell & Lafayette Area and have a proven track record of providing high quality hair for very REASONABLE prices to many clients as well as salons.
If you need further clarification of the difference between VIRGIN hair and PROCESSED hair please don't hesitate to call or text us at (504) 575- 2178 or visit us on our website at www.lacexclusive.com
We're here to help!

More of Lace Xclusive's Customers